I am on vacation this week and have been reading like cRaZy! I may be a day late but I'm linking up with
Reading Toward the Stars
for her Book Talk linky to share some of the books I have read this week.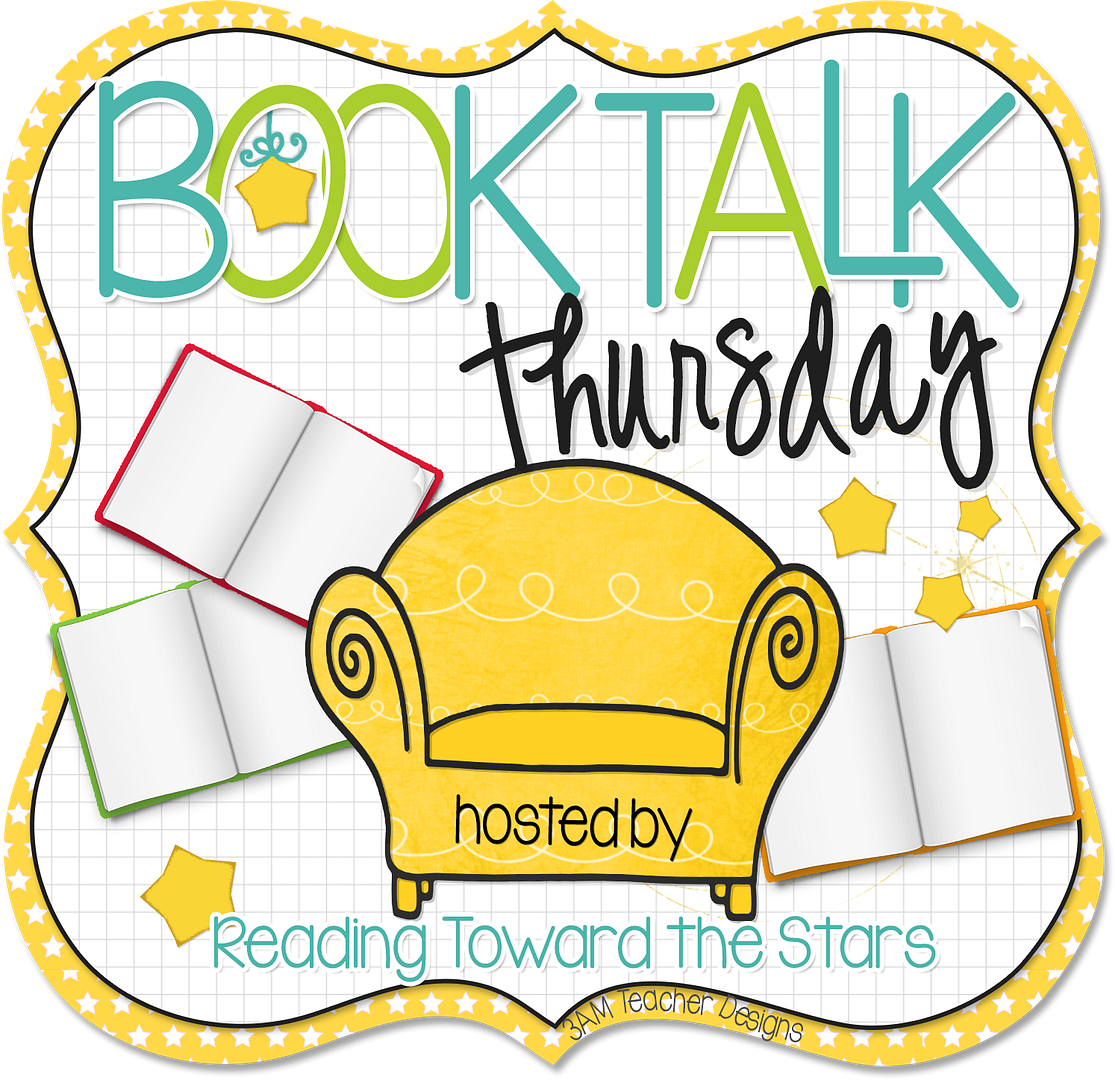 The first two books I decided to read came from a link I found on Pinterest:
14 Books to Read Before They Hit the Big Screen
1. The Spectacular Now by: Tim Tharp
Here is a what buzzfeed.com had to say about it: " Why you should read it: This is a classic I-unexpectedly-fell-in-love high school story that will have you rapidly flipping through the pages. The movie premiered at Sundance and received rave reviews, saying, "John Hughes would be proud." "
I personally didn't care for this book and would have to disagree with "John Hughes would be proud." I would definitely not put this in the same category as a John Hughes film. Has anyone else read this book? What were your thoughts? Although I didn't care for the book, I still would like to see the movie :)
2. If I Stay by: Gayle Forman
Here is what buzzfeed.com had to say about this book: "Why you should read it: It's an intriguing story about a 17-year-old girl who slips in a coma after a bad accident. She has an out-of-body experience, watching as friends and family visit, and needs to choose to live a difficult life or die peacefully. If you read before the movie comes out, then you'll know what she decides and stress less at the theater."
Now this book I liked! It definitely kept me reading and now I can't wait to read the sequel, Where She Went.
This next book was a book that my cousin said was part of a requirement to read going into her freshman year of high school.
3. The Glass Castle by: Jeannette Walls
Here is what is on the back of the book:"The Glass Castle is a remarkable memoir of resilience and redemption, and a revelatory look into a family at once deeply dysfunctional and uniquely vibrant. When sober, Jeannette's brilliant and charismatic father captured his children's imagination, teaching them physics, geology, and how to embrace life fearlessly. But when he drank, he was dishonest and destructive. Her mother was a free spirit who abhorred the idea of domesticity and didn't want the responsibility of raising a family.
The Walls children learned to take care of themselves. They fed, clothed, and protected one another, and eventually found their way to New York. Their parents followed them, choosing to be homeless even as their children prospered."
My cousin thought this book was boring, but then again she is just going into high school, and I wouldn't have chosen this book for someone her age. I, on the other hand, LOVED this book! I saw online that this book may also become a movie and I would love to see it as a movie. I am also anxious to read Jeannette Walls's new book Half Broke Horses.
Now for the best book I have read on my vacation....for some reason my family thinks farts are hilarious (disgusting, I know). My little cousin, Casey, aka the tooter, introduced us all to this book:
4. Farts: A Spotter's Guide by: Crai S. Bower
This book kept us thoroughly entertained while on vacation and if your family just so happens to be as disgusting as mine....you might also enjoy this book :)
What books have you read lately? I am always looking for a good book suggestion!