My class has just finished their second novel of the school year already. We just finished reading Frindle by Andrew Clements.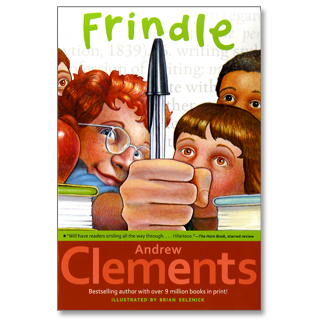 This is a book about a young boy named Nick, who decides to invent a new word. He has no idea all of the drama and attention that would ensue as he puts his plan into action. His idea becomes bigger and bigger, and all Nick can do is sit back and watch it all happen.
My students loved this book and were a little shocked by the ending!
I used a great packet put together by Jessica Lawler as we read this book.
The packet included questions for each chapter and interactive notebook templates. I used the interactive notebook parts to put together a final lapbook project. Here are some pictures of the final project.