Today I am linking up with A Modern Teacher, A Cupcake for the Teacher, and Miss Kindergarten for their Summer Bucket List Linky. I have so many things I would like to do and get done this summer. I am hoping that writing them down will help get them accomplished!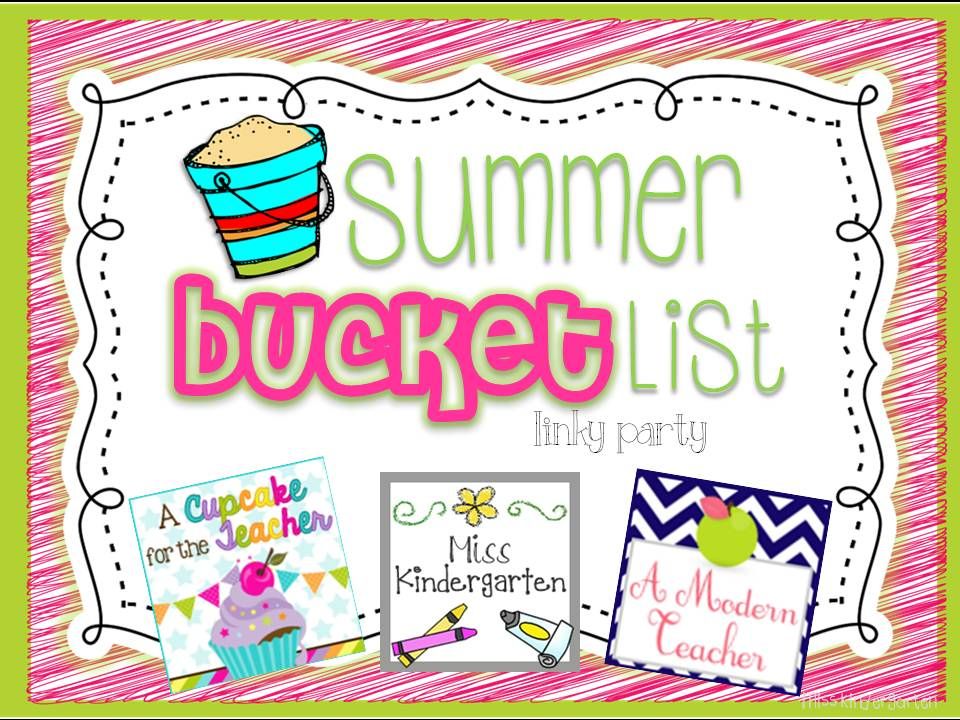 1. Vacation- I have two trips planned this summer, which I am very excited about. The first is a trip out to San Francisco to visit my brother. I have never been there, but I hear it is a great place to visit and lots of things to see.
The second trip is out to Estes Park, Colorado. This trip is with my dad's entire side of the family. Huge family trips are always interesting...let's hope we all get along :)
If anyone has suggestions of things to do or see at either of these places, I would love to hear them!!
2. Gardening- I love working outside in my yard. There is always so much to do and my yard is far from being "done". I am always planting new things, digging up things I planted the year before and moving them, or getting upset over all the plants that should have come back and didn't. But....maybe, just maybe my yard will look like some of these pictures I pinned by the end of the summer :)
3. Exercise- I am determined to to get back into shape. My plan is to go to the gym and do the weights class that I like three days a week and walk outside the other days. I am hopeful I can stick to this plan....and then maybe I will even be able to put on a swimsuit without wanting to cry! Don't worry I'm not going to put any before pictures up...I would like you all to come back and read this blog again :)
4. Clean and organize- I have big plans to do a deep cleaning of my house and get closets organized. I have not been in my house that long and I am shocked at all of the stuff I have accumulated! I am hoping to have a garage sale too and get rid of some stuff! Then maybe my house will look like some of these pictures I pinned!!
What is on your summer bucket list??